oh, nooooooo! The calendar Season is over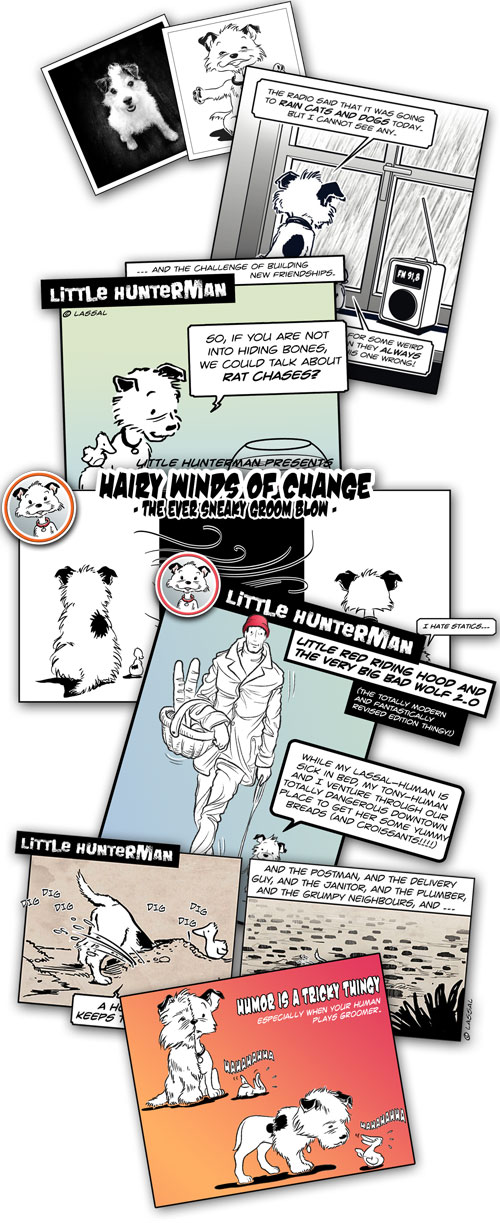 It was a limited time test-run that my human set up to check on the fun-factor (and how much time it would take).
The good news is that here will probably be more calendars in the future of Little Hunterman –– but right now we are going to do as Flynn says and be focussing on more of our books.
In the meantime, if you sign up, you'll get the:
LITTLE HUNTERMAN's 
MONday cartoon Wees
COOL, FREE, Every Monday:
START YOUR WEEK WITH THE RIGHT WEES
All of my fantastical wee-mail subscribers (= subscribers to the Little Hunterman newsletter) get my fantastical Monday cartoon wee to start the week with a little doggie help!
And by letting my doggie comrades wee-mail me back, so we can figure out how to best live and love our humans, you have a real chance to get mentioned in the next Little Hunterman book –– because that is where most of these wees will end up in. 
The Monday Cartoon Wees will only be available for my wee-mail subscriber friends – because my friends are super-awesome!

As a wee-mail friend, you'll also get:
New Little Hunterman art-squeeze adventures
The first-ever chapter of the Little Hunterman book (ripped out, buried, forgotten… remembered, unburied, and kinda almost as new)

The Total Introduction Thingy to the Little Hunterman Cartoon

Stuff my human does not allow me to post on the social media place

Much extra love and nose-nudges!
Enter your email, click the beautiful orange button, then check your inbox for the confirmation-wee. 
Next you'll get my very special welcome cartoon wees, and after that you'll start getting the current weekly Monday Cartoons.

Totally COOLEST, right? 
(It would be even cooler if you'd send me a croissant… I  never get enough, you know?)