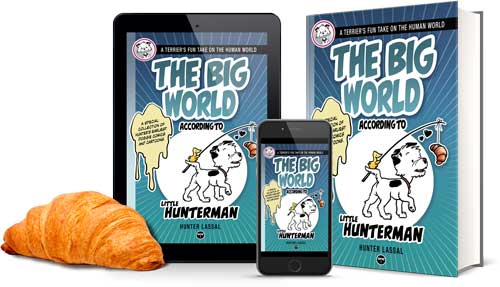 Check out where you can get the digital-stuff for your mobile-thingy:
Order the chewable paper version in your mostest favorite bookshop-place, or…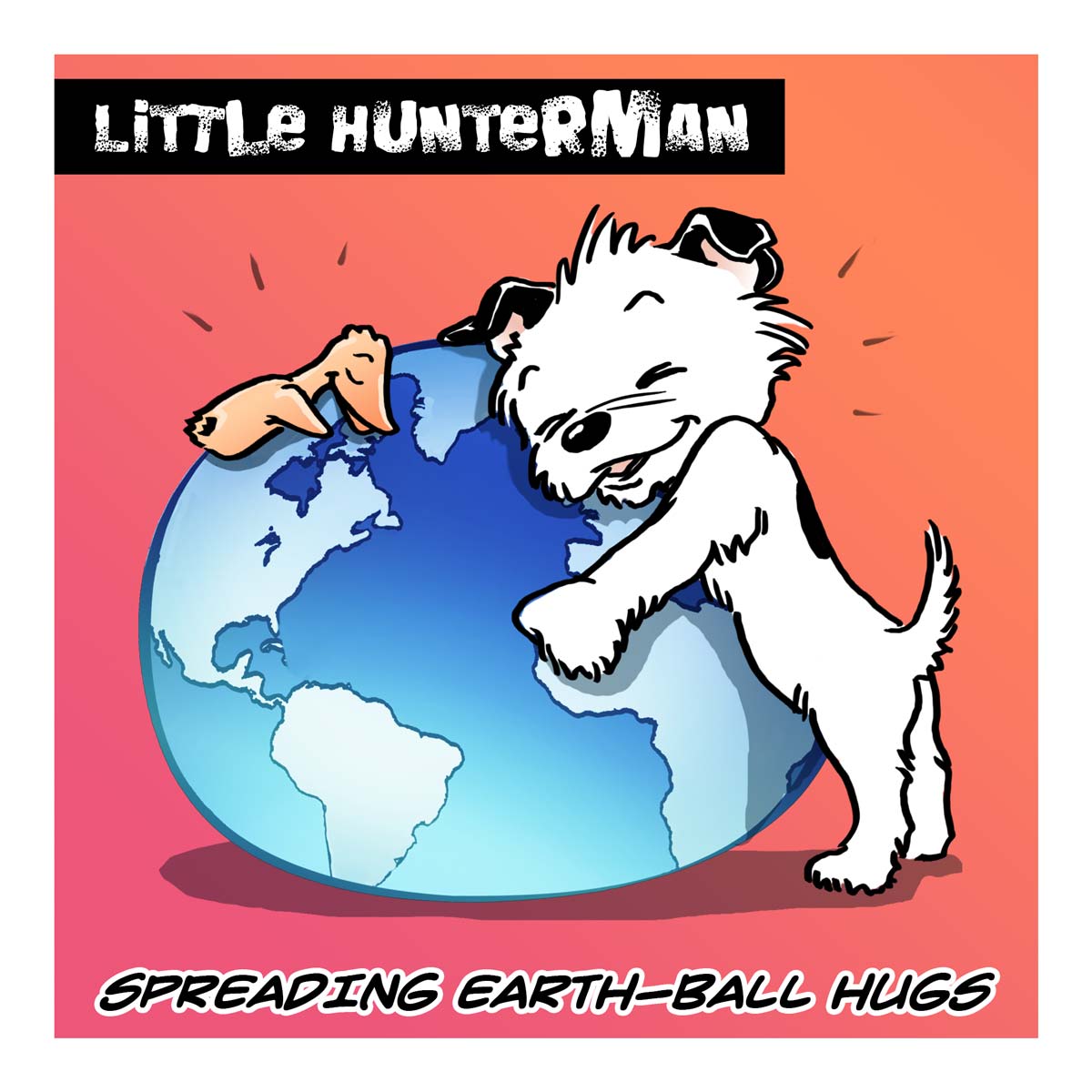 You can help us by buying my book and telling your friends. That would be totally awesome.
The heavily illustrated CROISSANT EDITION now in its second editon –– as the first book of the upcoming Little Hunterman book series.
Perfect for reluctant readers and doggie lovers –– of any age.
In it, you'll find the hilariously commented collection of the very best Little Hunterman comics and cartoons from his early years.
This book is the perfect introduction to a worried little terrier dog whose mission in life is to find friends (and croissants) despite terribly dangerous bath monsters and other (human) challenges.
In it, Little Hunterman will explain the most important need-to-know stuff:
how to find friends
how to care for rubber duckies
how to defy evil bath monsters
how to manage croissant shortages
how to deal with doggie worries
the most important kinds of dog naps
what to take with you while traveling with humans
how to train your humans
… and much, much more!
In the end, you'll be totally in the know!
You should be able to order the b&w print versions of this title in any store with the help of the ISBN numbers.
Paperback ISBN: 978-386469-0785
Hardback ISBN: 978-386469-0778
eBook (fixed layout) ISBN: 978-386469-0761
The wee-books include a couple of nice pictures in color. And they'll look a bit different from store to store (because different wee-book stores ask for different thingies in wee-books.) Humans are mindbogglingly complicated!
On the Books2Read interwebs-place you can check for some of the other stores that carry my wee-book. Coolest, right?