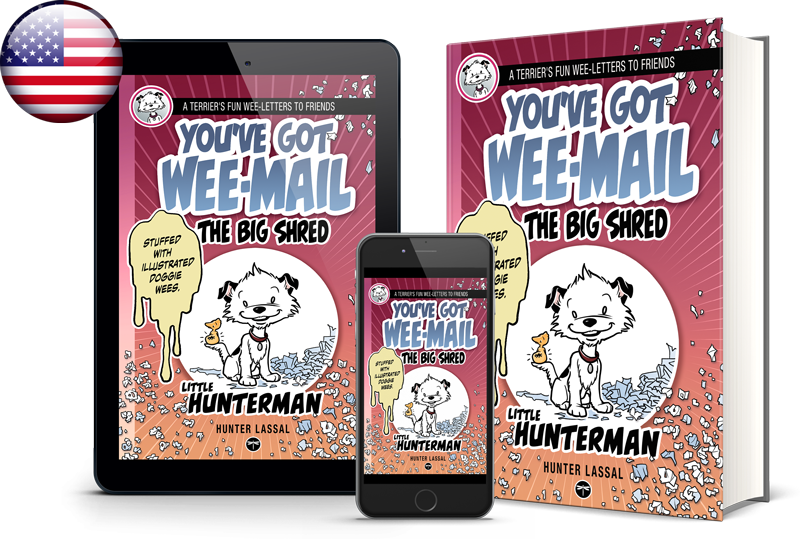 Order the chewable black & white paper version in your mostest favorite bookshop-place, or…
… buy from me directly!
(Which is much, much better for me.) 
AVAILABLE DIRECTLY FOR HUNTERMAN-FRIENDS
starting April 2023.
GENERAL PUBLICATION LAUNCH:
July 18, 2023
Black & White print versions of this title will be available to order directly as well as in any bookstore via the  ISBN numbers.
Black & White Paperback ISBN: 978-386469-086-0
Black & White Hardback ISBN: 978-386469-085-3
A Special Edition in color will be available exclusively from our own store. You will also be able to get a copy (paw-)signed by Hunter & Lassal. 
Color Hardback Special Edition ISBN: 978-386469-087-7

Currently, not all ebook retailers (and ebook readers) are updated to deal with the new fixed-format files our ebooks are programmed in.
You will need to check if your favorite ebook retailer offers this title. 
Alternatively, you can get access to a PDF-Version from us directly.
We fulfill with the amazing Bookfunnel-app, which also allows you to read the book in your browser.
eBook (fixed layout) ISBN: 978-386469-084-6