Little Hunterman Presents: Books & STUFF!
More Love! More Croissants! More Yay!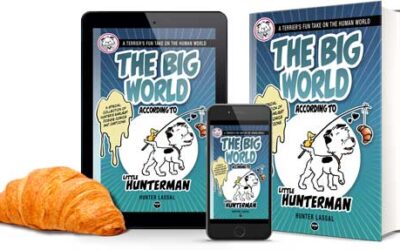 – YUMMY CROISSANT EDITION –
This hillarious book combines the best of my blogposts from all over the web for the years 2013-2018 with my totally comprehensible doggie comments.
It's brimming full of funny snippets that will hopefully make you want to become my friend forever and ever.