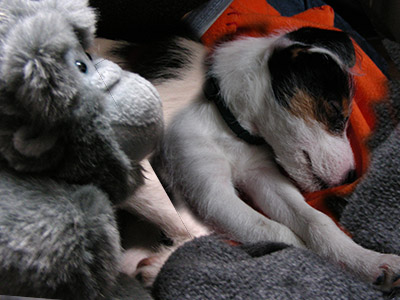 I am tired now. I did a lot of chasing today. Will go to sleep and hope to see you again in the next days.
Thank you for being my friends.
(in the picture, that is Momma – she has been with me since the very first day I left my doggie-family. And she always takes care of me when I am asleep. You never know, right? It is good to have someone watching over you when you close your eyes.)
Good night, big world!