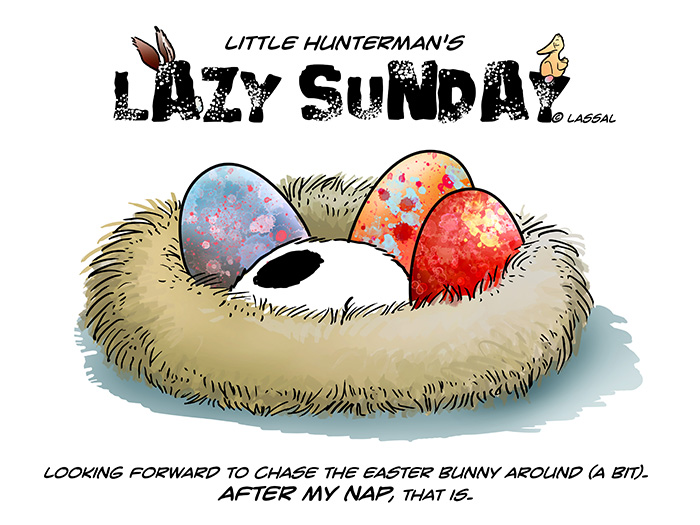 A HAPPY NAPPY EASTER,
MY DEAR FRIENDS WIDE AND AFAR!
Many colorful eggs for you today!!
(and no chocolate for us doggies, please, because it is poisonous for us!)
Ahhhhh Sunday again, my very favorite day of the week!
(Besides Saturday, which is also my favorite day of the week.)
Anyway, found the eggs really quickly. Maybe because I guarded them and did not allow anyone to hide them in the first place. :o)
In this world of today, you gotta stay ahead of things.
And they are big. Huge!
Um.
Dragon eggs?
Did anyone in Game of Thrones mention that some went missing??
Or maybe T-REX EGGS!!!!
How many million years old?
Yuk.