The easy stuff is often undervalued. Really.
This position is really important for rat hunters like myself. Also useful to get that croissant crumb from under the sink …
(And Flynn is subtracting points because I am not fully concentrated … dang.)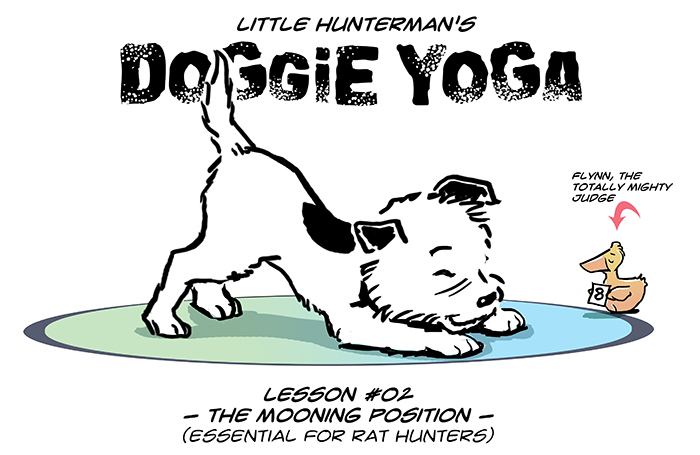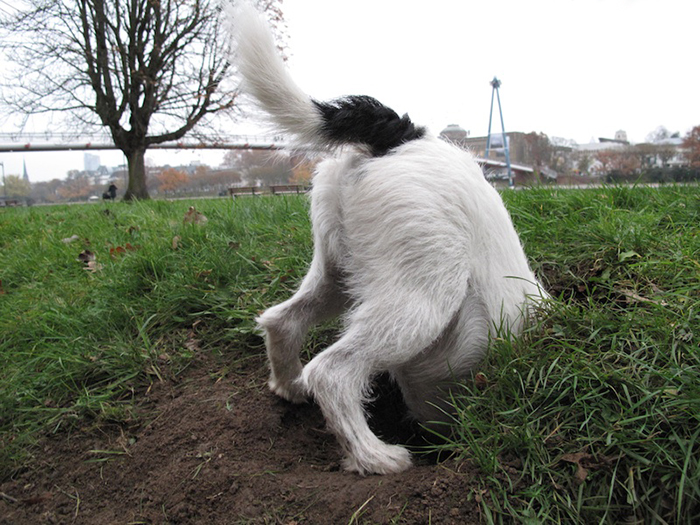 And if you wonder how this looks in real life, wonder no more:
Thanks to my faithful human Tony there is my real Hunter self-checking rat holes and suchlike down at the river.
I do this every day as part of my patrol just to make sure I do not lose territory during the night.
Just part of the job description.
#dogs #doggieyoga