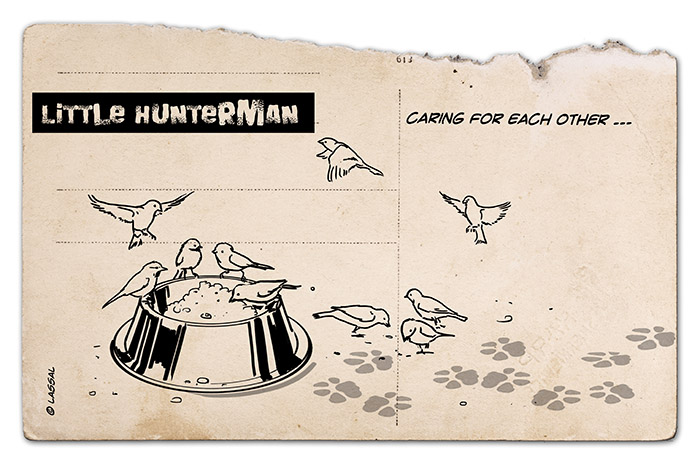 Mostly, we are so busy in our day-to-day quests of hiding bones and chasing balls that we forget that life is not always gentle to living beings.
Remember then that even tiny gestures, things that look like nothing at all to you, can be tremendously helpful to others.
Sometimes life can get really hard. And sometimes it's none of your fault but simply bad luck (or a harsh winter) or suchlike.
If there is something that I learned from talking to comrades that had to survive alone on mean streets or in cages or living on scraps while being unwanted, then this one thing: LIFE IS NOT FAIR! It can just randomly mess with any of us. Any time.
So, reach out to your fellow comrade and friend … because it's such a small gesture when you're at the top and it can mean everything when you are at the bottom.