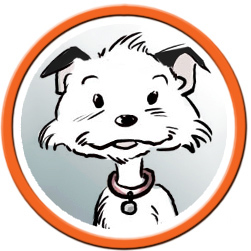 My human grandparents refused to return me today.
Which is kinda cool, really.
If you think about it, they have nothing else to do besides tending to me and my wishes.
I bet Lassal is already looking forward in horror to the spoiled little me she's going to get back.
WHEN & IF she gets me back, right?
Come to think of it … maybe I don't WANT to go back?!
There's a neat garden at my human grandparent's place and lots of people to bark at when they pass by unannounced. And no WORK!
Grandparent's are the bestest!!!!