So I lose some hair. So what? Everybody does.
:o)
Lassal is mumbling unhappily, because she messed up on the text AGAIN,
making it one clucky kinda GLUBSH (of course that word exists – it simply has to!).
She will optimize it if this strips one gets selected for the "book".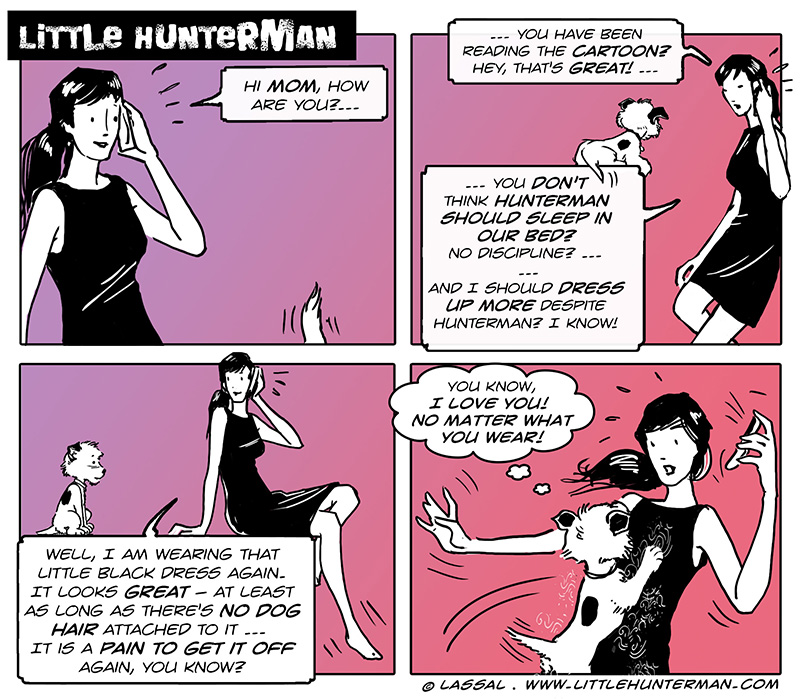 #JustACartoon #dogs #NotReal