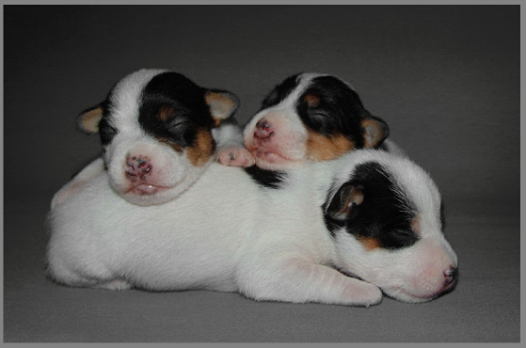 This time around with me being the pillow … Yeah, the bottom one.
My real me. With my two brothers. A long time ago. And then some.
***
The little one on the back is Xack (yeah, we are the x-men … um … x-doggies – but we all got different names later, you know, just like Clark Kent).
Xack is the Alpha. He's the boss. Always first. Always territorial. I'm still thankful he did not claim my butt forever.
The other one, on my neck, is Xambo. He's my sweet little baby brother. The shyest. The softest. My beloved little shadow. I miss him a lot. I would give my right front paw to have him back with me.
My original name was … Xyber. Yeah. Like a super-doggie name. Super Xyber! Or maybe only Xyber, the super pillow.