Dear Friends,
I am so thankful to have you!
Really.
Really-really-really!
And this is for you, for the extra-portion luck this upcoming week.
Don't mind how it looks now. Lassal had nowhere to put it on the way back from our walkie. It was a beautiful five-leaved (!) clover. This magical luck-stuff only works when you get it as a present. And now you all got it from me!! YAY!
Go play the lottery!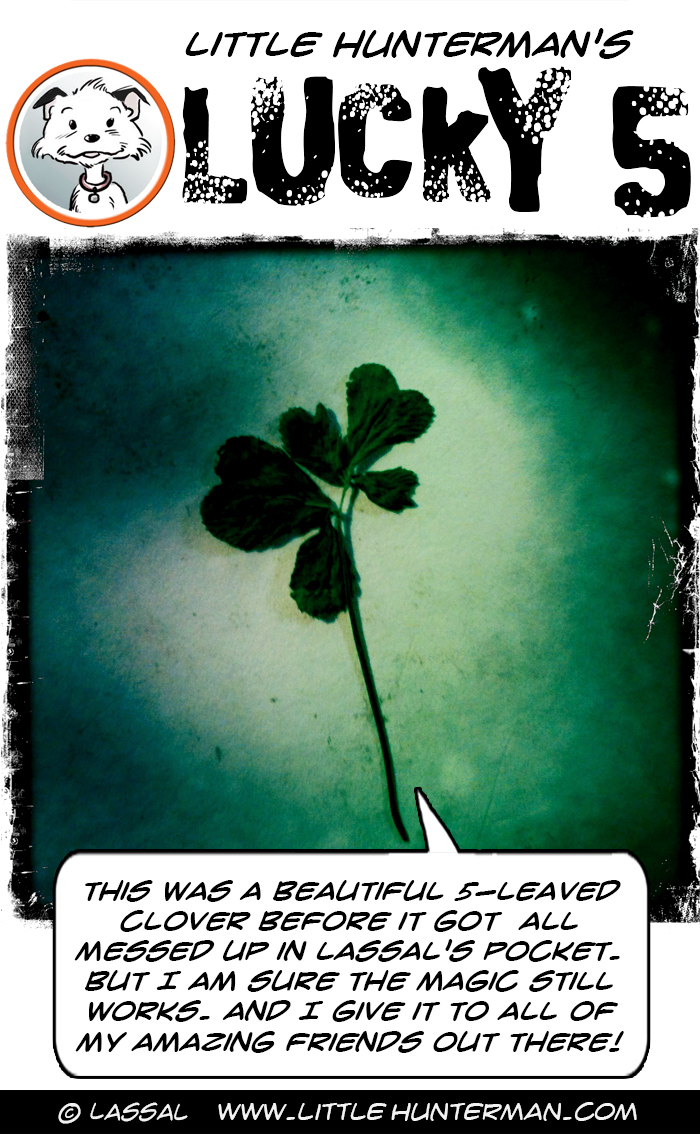 #dogs #lucky5