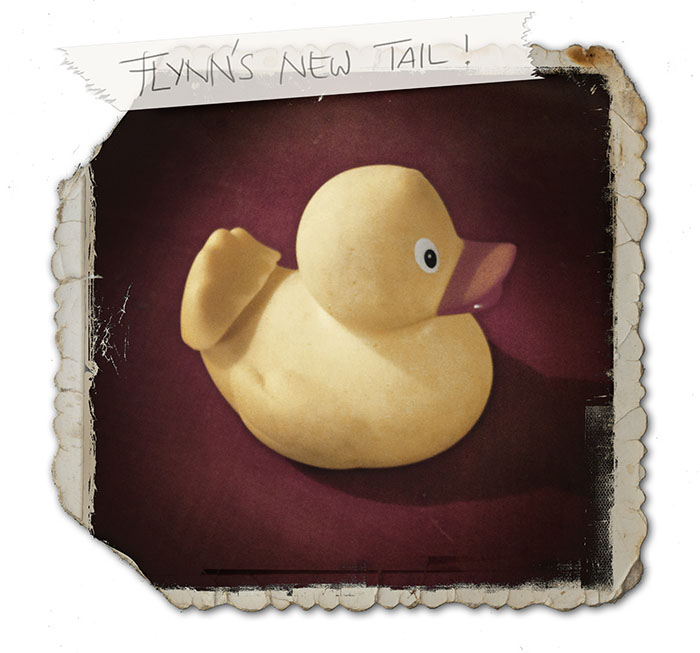 With a hat-tip to the amazing Friend Nancy, who is changing the direction in which this cartoon is moving …
eventually. Because we've got a lot of pre-prosthetic material halfway prepared already. 
The neat thing about this prosthetic tail is that it fits right on top of what I left of the old one – like a "tail-glove". And it holds there, too!
More or less.
If Flynn does not wiggle too much.
He's all proud. Because it is bigger than his old tail.
Basically a tail improvement of sorts.
The bionic duck.
Almost.