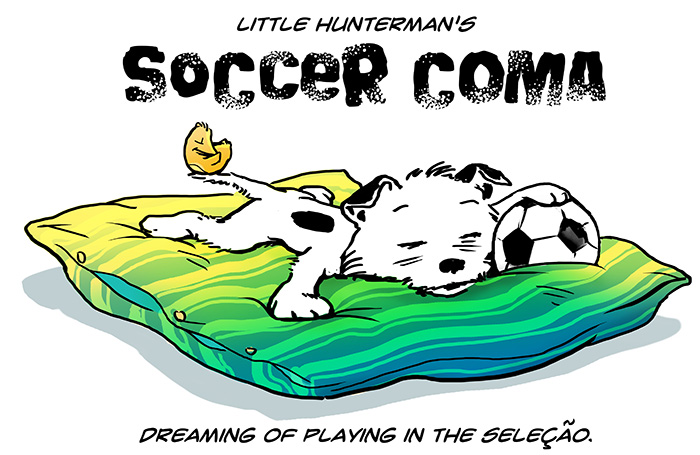 Yesterday there was no escaping soccer. My humans are not that soccer afficionados – unfortunately, because I AM, and my training suffers terribly due to a lack of training partners – but yesterday, both Germany and Brazil had their games and … well, my humans had family visiting from Brazil at the same time.
So … the party was spent in front of the tv and no one even said a word when I took my favorite top spot on the couch …
Today, though … Today I suffer. So many lost opportunities!
Had I been allowed to train just a tad bit more, I could jump in and replace Cai-Cai.
Sure I could!
I am a totally cool player … and being little really gives you an phantastic advantage: I'd be through their defensive before they could blink – right through their legs…
Now obviously, next time it's going to be Germany vs. Brazil, and you'd think that that would put me in a tight spot. Not so!
Because whoever would allow me to play, would get my eternal gratitude! No questions asked.
First come, first serve.
Simple as that.
The lines are open.
(Just in case)..
Now going back to dreaming.
Nothing much going on outside anyway.
#dogs #soccer