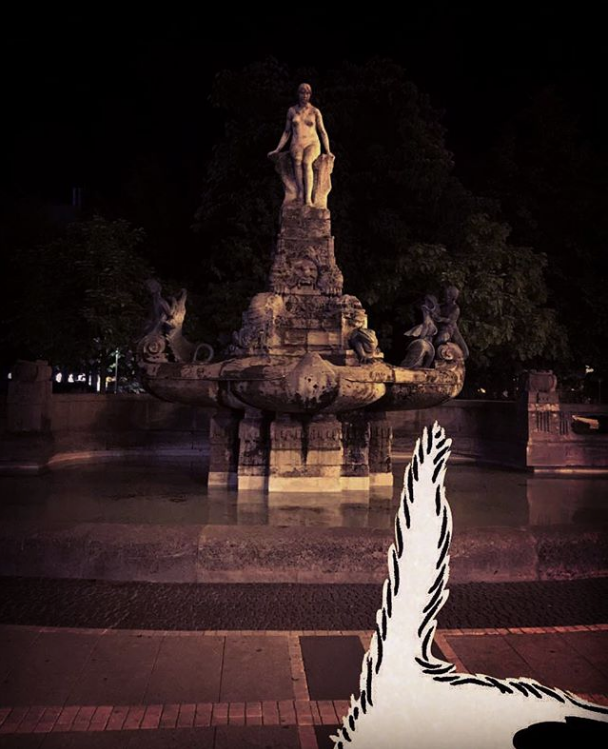 Had to play bodyguard doggie and take my Lassal-human to a dangerous meeting with fellow illustrators for a discussion about European Copyright Law thingies. Whatever that is, really, but she said that it was something that could come back to bite her.
So I paid extra attention.
(Not sure what she would do without me.)
It was really late when we walked home. I even decided that I was too tired to take a dip in my favorite water fountain. It's called the fairy-tale water fountain – but no matter how much I search, I never found a fairy in there. The water is great, though, even without fairies.