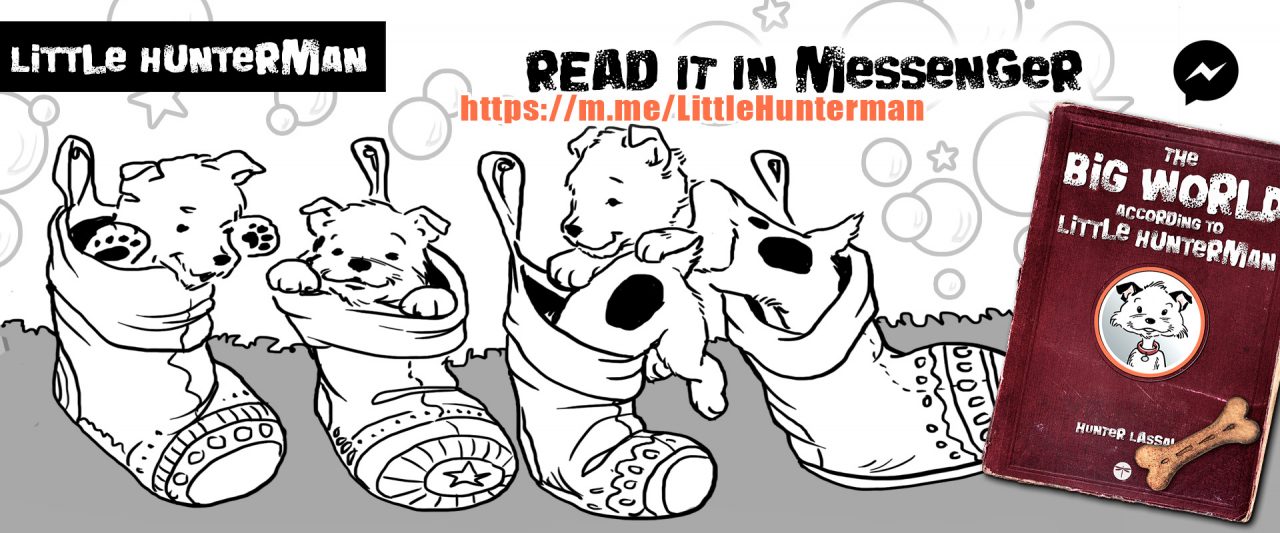 Happy New Year !!!!! 
******
Instead of the planned Christmas present, the book became a New Year's present.
I know I had announced the book in 3 separate parts but maybe you heard that Facebook was having issues during the past weeks. Well, unfortunately, these issues did affect our little chatbot.
He went to sleep a bit and woke up with a stutter, the poor little guy. Chatbot-flu, anyone?
So, instead of waiting for the Facebook fix, my human went ahead and chunked the remainder of the book and prepared everything in one go.
Type this comment/message: 
book1
*******
If you have NOT said "hi" to EIAI before, then you'll be taken through a welcome-message-string. That's mandatory, I am afraid. It is a Facebook rule. But once you are through it, type "Book1" and off you go!
*******
EIAI is doing much better, thankfully.
No more stuttering. No more running chatbot-nose.
My human went through the story-thingy twice and everything worked just fine.
But please let us know if we missed something or if there is a glitch.
My human is working on the ebook now. All my friends will be able to download it once it is done. 
<3 
<3
So if you find the Messenger version too slow. Then wait for the ebook. 
:D
LOVE to all of youuuuuuuuu!!!!!