Leaving safe wifi harbor for yet unknown adventures.
This was a great place, although my sense of equilibrium was severely challenged – as you can see by looking at the door.
So, even though I know I am absolutely not allowed to, I sneaked onto the bed to look outside the window and readjust my horizon.
All cool now!!!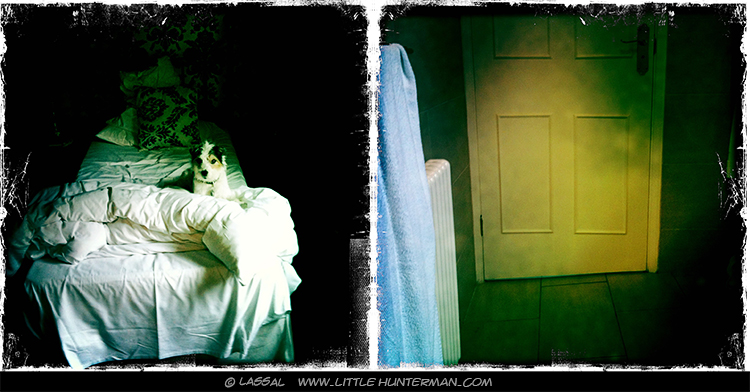 #dogs #vacation #timeoff