Dear Friends,
We are in a great pub in Surrey now, called: the Greyhound.
Is that cool or what?!
Totally my kind of place.
:o)
Anyway, we arrived in time for the Grand Prix of Monaco and now the only thing that I want to know is WHEN my humans will finally let me drive our car?!?!
I would not even mind driving in circles like the Monaco racers. I can do that. Right?
Gimme the keys and let's go!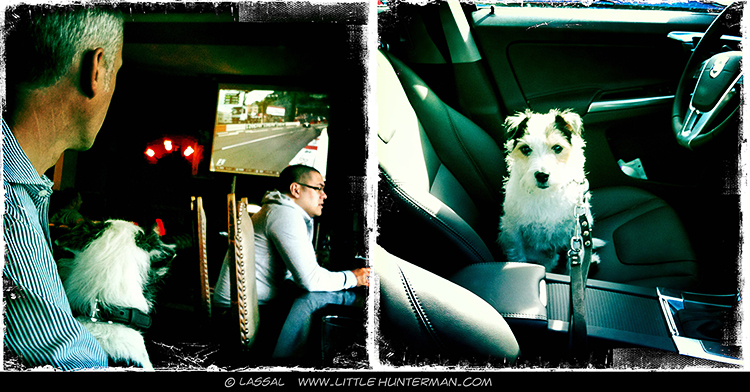 #dogs #vacation #timeoff