Yesterday we slept at the feet of Arundel Castle. Well, Tony and Lassal did. I slept at THEIR feet :o).
I also met my first "Muuhs" quite by accident. But I'll tell you that another time.
I like it here. Very much so.
I am trying to convince my humans to travel a bit longer but they won't have it. Work, they say. It is always the work … Annoying concept. Why do humans stick to it?!
Anyway, I went for a swim in the castle moat before Lassal could do anything about it and then we had to drive on. The second image is from Hastings, where we passed through.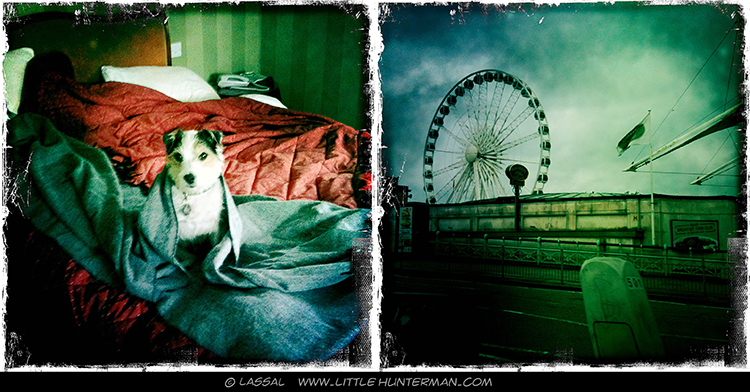 I am very fond of my new and huge grey blanket. It looks very fancy and is perfectly warm.
My humans used it to cover the hotel beds in case I needed to be close during the nights …
You know, it is a bit scary in new locations with all the funny sounds and smells and … then there was a storm, too! An AWEFUL storm – basically a tornado!
Well, that was how it sounded like, anyway.
So then, basically, I get close to my humans during the night just to make THEM feel less frightened.
You would do the same, would you not?
#dogs #vacation #timeoff