Look what Lassal got in Kim's bookshop in Arundel!
Kim's bookshop is a used and secondhand bookshop next to where we stayed in the center of the village.
When we passed it during our morning walky she saw the Tintin book in the display (with my idol Snowy!!!) and decided to come back for it.
She used to have all the Tintin books once, but they got "lost" at some point. So now she is trying to find all the hardcovers again.
She even has two in Icelandic, imagine! Thankfully she knows how the story goes because her Icelandic really is not up to it.
The hardcover she found in Arundel is a first edition and she is super stocked about it. Really glowing! And then she found some other doggie books and ended up buying several. Maybe I am getting a doggie library?! That would be fun. :o)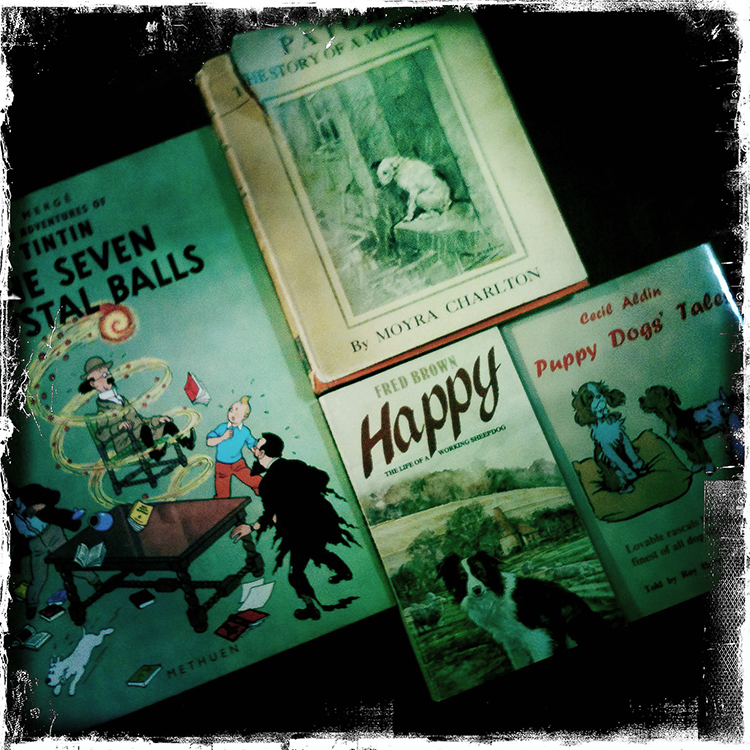 #dogs #vacation #timeoff