Dear Friends and Comrades…
Tony is taking the lot of us (including our cartoon versions, yay!) to England for a couple of days.
If you have followed my comments, you'll be aware that things were a bit crazy here. So Lassal is waving her white flag and apologizes that she has not had enough time to prepare anything for the upcoming days next to her crazy client-jobs and suchlike.
In fact, she spent half of today with my real self at the vet … It was not really planned, but that's just how things jump at you.
Anyway. I'll check the early comic strips and cartoons and come up with some nice ones that I really love and many of you will not have seen yet.
I hope it is ok for you, even if you already have seen them …
I love you, my dear Friends. You are AWESOME! I totally enjoy your comments and I LOVE*LOVE*LOVE the fact that you are starting to show me some of your own pics of your dogs.
I LOVE THAT!!!!!!!
It is sooooooo coool!
Please go on sharing pictures.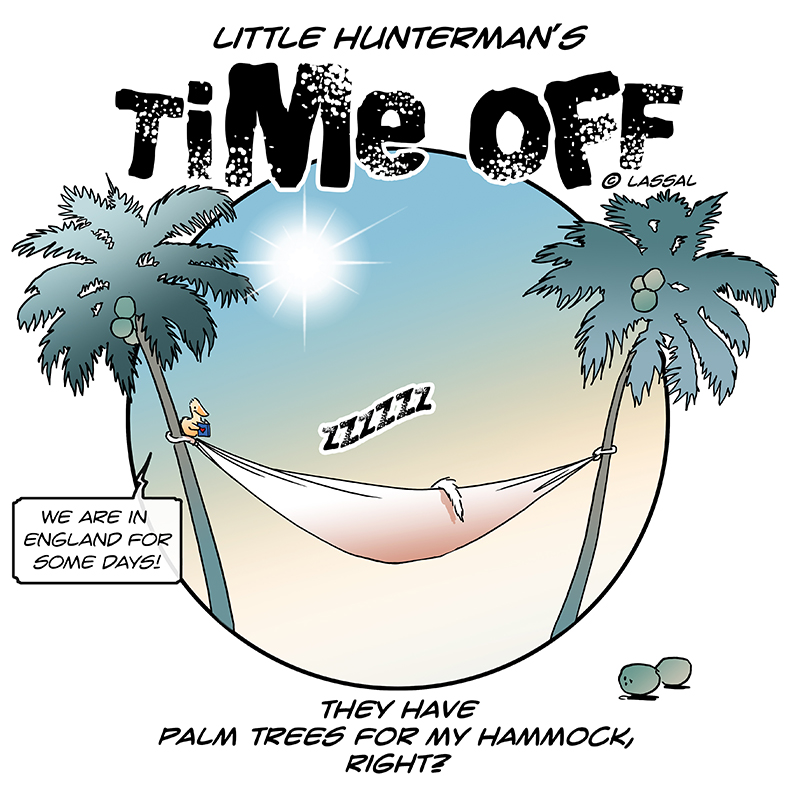 #dogs #vacation #timeoff