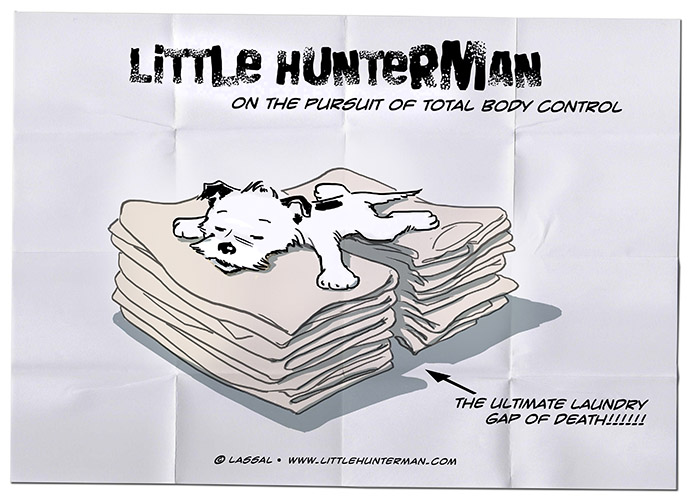 Training is everything!
I try to make it last as long as possible before my humans start to fuss. I guess they just don't want me to work so hard and leave the laundry duty to them. And that is sweet of them, right?
But I know how my people like neat laundry and so I make a point on taking care that no one messes with the stacks of folded clothing while my humans are not looking.
I risk the laundry gap death trap.
For my humans, that's the minimum I can do.
We have ghosts, after all!
And you can never know …
P.S.
If you wonder where Flynn is, he is behind the stack with his own stack … of newly delivered romance books. I won't be able to talk to him for at least 2 days.