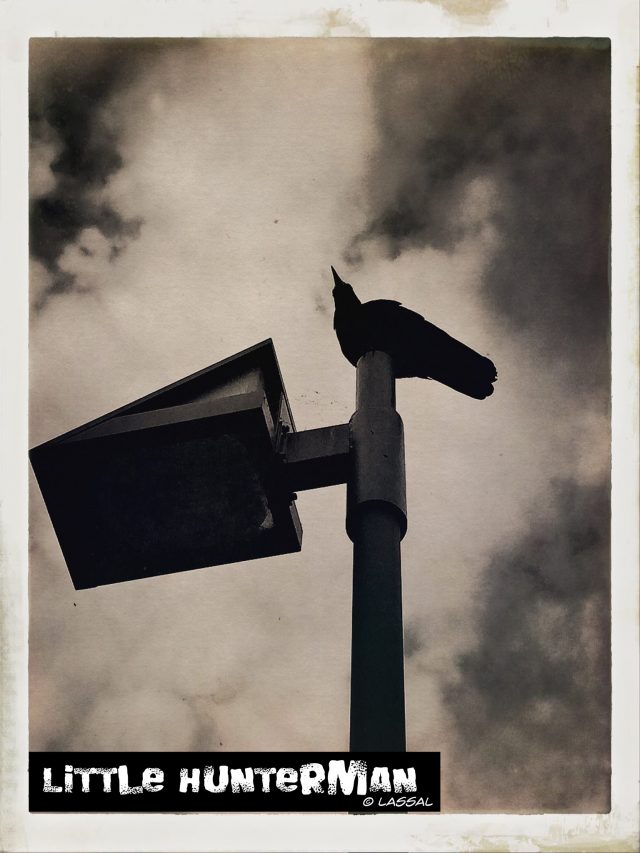 Hinkemann looking in the direction of his nest.
There, waiting for him, are Fae and their new little one.
We have not seen much of both. Fae is very, very scared of humans and other crows alike. We think she's another mobbing victim … Just like Hinkemann was. I guess that's why he took her under his wings. And now he is growing with the responsibility. Amazing Hinkemann!!!